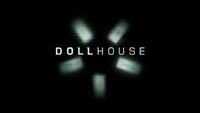 Welcome to The Dollhouse, and thank you for your contributions! There's a lot to do around here, so I hope you'll stay with us and make many more improvements.
Recent changes is a great first stop, because you can see what other people are editing right this minute, and where you can help.
Questions? You can ask at the Help desk or on the "discussion" page associated with each article, or post a message on my talk page!
Need help? The Community Portal has an outline of the site, and pages to help you learn how to edit.
I'm really happy to have you here, and look forward to working with you. Please leave a message on my talk page if I can help with anything! -- Phantomrhiannon (Talk) 01:39, 31 March 2009
Redundancy
[
]
Good job cleaning up that section of the Rossum Corporation article. Being a stickler for the English language, that one edit of yours just seemed redundant; since it was already mentioned where the name did come from, it wasn't really necessary to mention where it didn't. But once you reverse it, it's less so. So again, good job! --Cubs Fan (Talk to me) 07:28, January 11, 2010 (UTC)