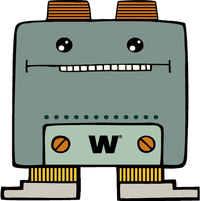 Hi everyone! My name is Matt and I'm a member of the Community Development team! I'm here to help your wiki community grow by fostering engagement and making the wiki more accessible for all users. Feel free to stop by my talk page and say hello!
About Me!
Some of my favorite wikis are Futurama, Star Wars Fanpedia, and the Adventure Time wiki.
Be sure to check out the Community Development Team's portfolio. Does your wiki need help with content creation or organization? Would you like someone to give you a hand with designing your main page or creating a custom background? The Community Development team is here to help with all of those things, just submit a request to us and we'll be happy to give you a hand.
Contact Me!
The best way to get in contact with me would be my talk page or catch me on the Community Cental chat.