Tahmoh Penikett (born May 20, 1975) portrays Paul Ballard on Dollhouse.
Previous roles
[
]
Penikett's early acting career included stints on Cold Squad, Smallville and The L Word. He is mostly known for his portrayal of Karl "Helo" Agathon on Battlestar Galactica, which finished production right before Dollhouse started shooting its first season. On Battlestar Galactica he collaborated with Mark Sheppard (who played Romo Lampkin) as well as with Dollhouse directors Rod Hardy and Felix Alcalá. Tahmoh also worked along side Micheal Hogan and Jamie Bamber.
Dollhouse

[

]
Penikett was announced as a cast member on March 26, 2008.[1] He recalls being intrigued immediately by his character. "Paul, you question right off the bat. He's divorced, doesn't have a lot of friends, messed up career-wise a few times and very self-righteous. I immediately wanted to play around with this guy."[2]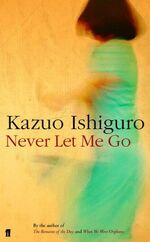 Joss Whedon stated in an interview that Penikett pointed out similarities between Dollhouse and Never Let Me Go to him: "Never Let Me Go, that novel. Actually, it was Tahmoh who pointed that out to me. Tahmoh Penikett, when I first got on the phone with him, he said, 'Have you read this book ...?' And I went, 'Oh my God, I have.' And, yes, I think I'm stealing from it."[3] Whedon also said that at "that point we just absolutely clicked."[2]
Penikett gradually learned the backstory of Paul: "One of the writers told me they had to make a chart for Paul's arc to keep it all straight," adding that "We just shot Episode 9, and I'm only now beginning to figure things out."[2]
Notes & references
[
]
External links
[
]

Tahmoh Penikett at the Internet Movie Database